Wierook stokjes
Ladonna verkoopt vele soorten wierook, waaronder Encense d'Auroville (Maroma) en Jiri & Friends wierook.
Encens d'Auroville is een supergoeie Fair Trade wierook uit Auroville, India.
De wieroken van Jiri & Friends zijn gemaakt van enkel natuurlijke grondstoffen zoals gemalen kruiden, hout en harsen. Dus géén gebruik van synthetische aroma's of houtskool! Bovendien is Jiri & Friends certified member van de internationale Fair Trade organisatie WFTO. En niet geheel onbelangrijk: het ruikt ook nog eens lekker! We hebben zes verschillende geuren.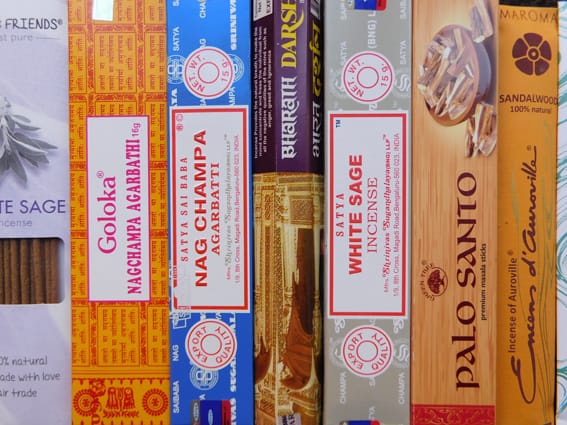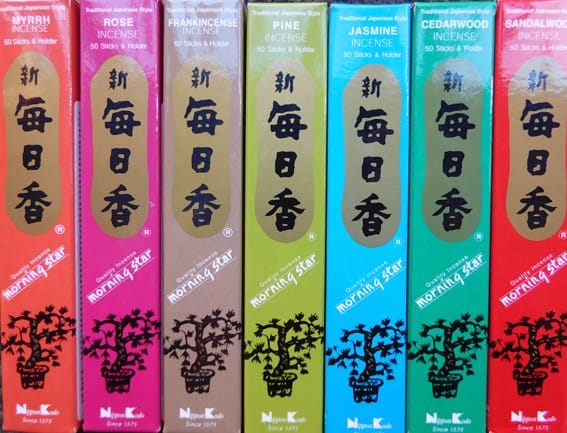 Morning Star
Japanse Wierook – 50 stokjes + brandertje
Lavender
Musk
Rose
Lotus
Sandalwood
Myrrh
Cedarwood
Sage
Green Tea
Jasmine
Frankincense
Vanilla
Pine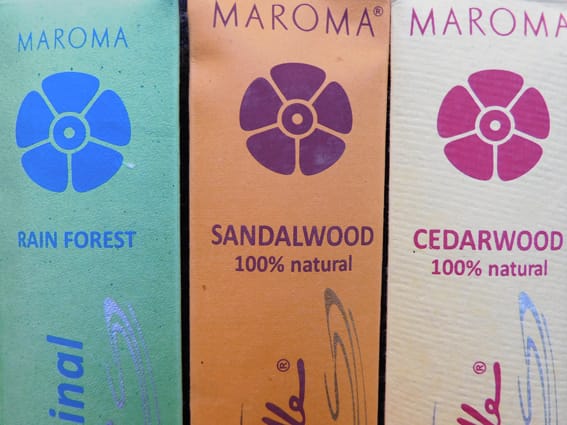 Encense d' Auroville
Topkwaliteit Indiase wierook
Jasmine
Lemongrass
Orange Blossom
Lotus
White Sage
Lavender
Amber
Sandalwood
Cedarwood
Rain Forest
Patchouli
Opium Flower
Frankincense
Vanilla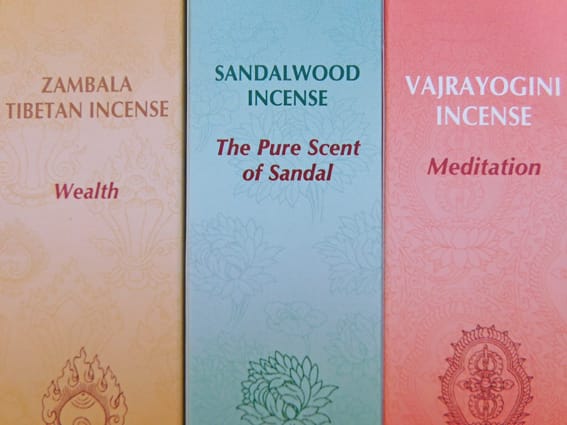 Tibetaans
Kuru Kulle – relieves stress
Chenrezig – compassion
Mahakala – positive thought
Milarepa – pure living
Spiritual Home – harmony & joy
Kalachakra – healing
Spiritual Guide – inner growth
Sandalwood
Zambala – wealth
Tara – himalayan herbs for healthy living
Vajrayogini – meditation
Padmasambhava – wish fulfilling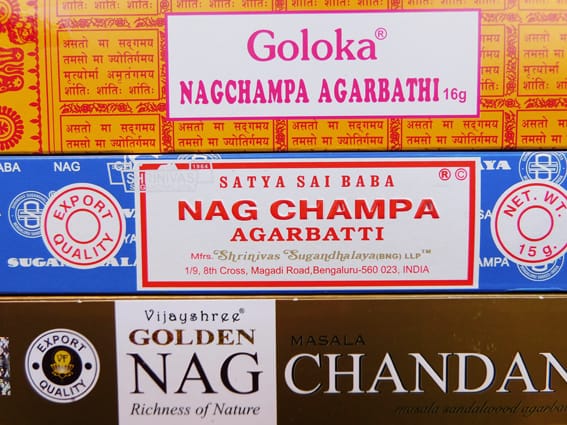 Nag Champa – diverse merken
Satya Sai Baba Nag Champa
15 of 40 gram – het bekende blauwe pakje
Golden Nag Chandan (goud pakje)
Golden Nag Champa (rood pakje)
Goloka Nag Champa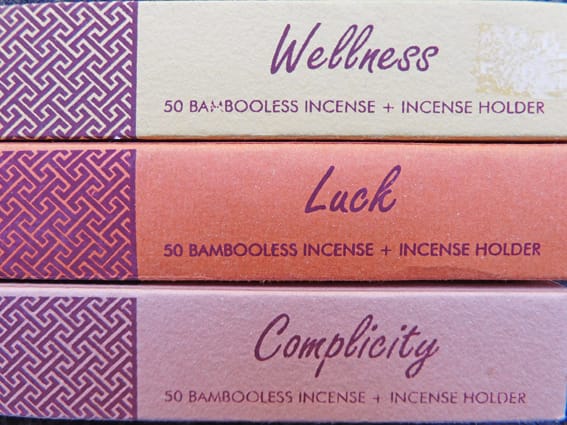 Herbal Incense
Kruidenwierook
Abundance
Health
Luck
Sensuality
Complicity
Serenity
Wellness
Meditation
Harmony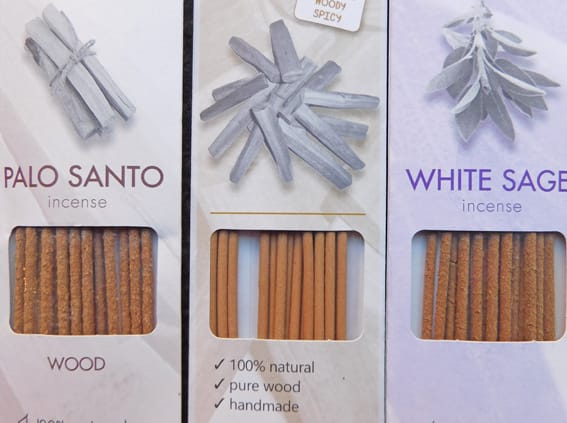 Jiri & Friends
topkwaliteit – 100% natuurlijk
Sandalwood
Pinyon
Palo Santo
White Sage
Green Cedar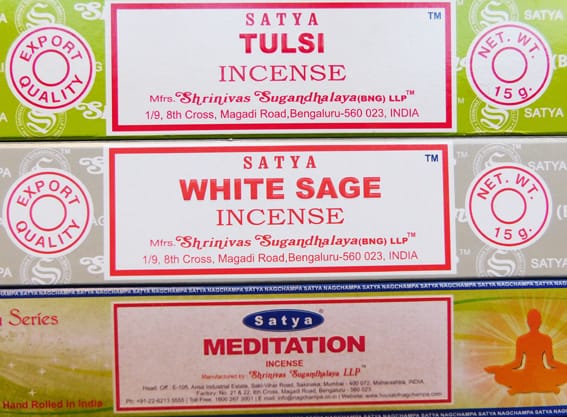 Satya
Sandalwood
Californian White Sage
White Sage
Lavender
Jasmine Blossom
Opium
Rose
Dragon's Blood
Vanilla
Patchouli Forest
Tulsi
Cannabis
Super Hit
Meditation
Relaxation
Fortune
Seven Chakra
Reiki
Natural
Tree of Life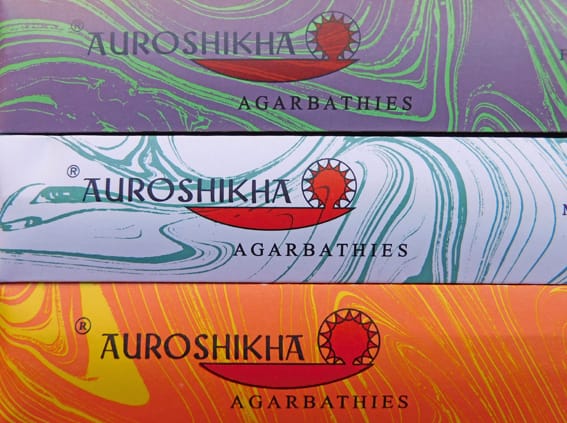 Auroshika
Topkwaliteit Indiase wierook
Green Tea
Vanilla
Lemongrass
Patchouli
Musk
Cedar
Sage
Neroli
Ylang Ylang
Cinnamon
Jasmine
Gardenia
French Lavender
Rose
Magnolia
Eucalyptus
Myrrh
Geranium
Raindrops
Sandalwood
Frankincense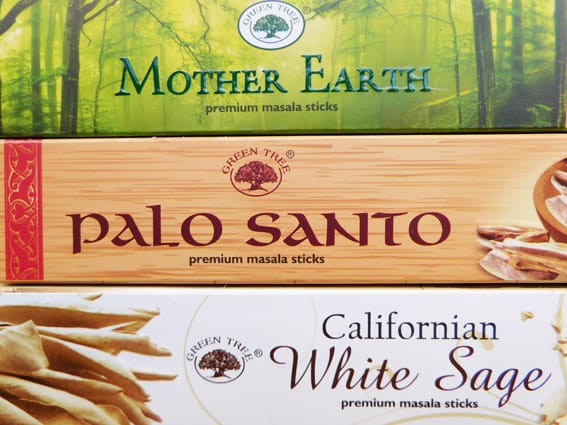 Green Tree
White Sage
Palo Santo
Mother Earth
7 Chakra's
Chakra Lotus
Chakra Angel
Angel Dust
Angel Love
Angel Healing
Angel Protection
7 Angels
Sacred Purification
Divine Eye
Mantra
Reiki Energy
Moon Goddess
White magic
Yoga Tree
Spiritual Yoga
Happy Yoga
Dragon's Blood
Dream Spirit
Flower of Life
Hand of Fatima
Native Soul
Holy Smoke
Palo Santo & Copal
White Sage & Dragon's Blood
White Sage & Lavender
White Sage & Cedar
Sweetgrass & Yerba Santa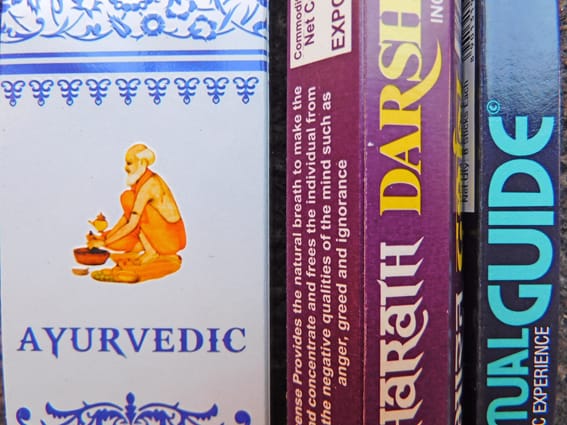 Overige merken
Spiritual Guide
Ayurvedic Chakra
Darshan (zeskantig pakje)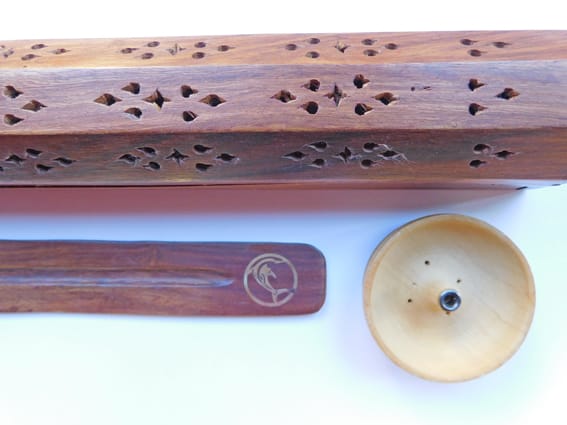 Accessoires
Wierookbrander model 'ski' hout
Wierookbrander houten doos met deksel
maandag 12.00 – 17.00 uur
dinsdag t/m zaterdag 10.00 – 17.00 uur
zondag 12.00 – 17.00 uur
Je vindt Ladonna in het centrum van Almere.
Parkeren kun je vlakbij in de Flevogarage en de Schippergarage.
Zadelmakerstraat 8
1315 AP Almere
036-5298244 / 06 1815 1898